Day Tour in Busan
₩ 45,000.00 KRW
₩ 47,000.00 KRW
---
---
Day Tour in Busan
Songdo Skywalk & Cable Car, Gamcheon Cultural Village, Oryukdo Skywalk, Cheongsapo Skywalk, Haedong Yonggungsa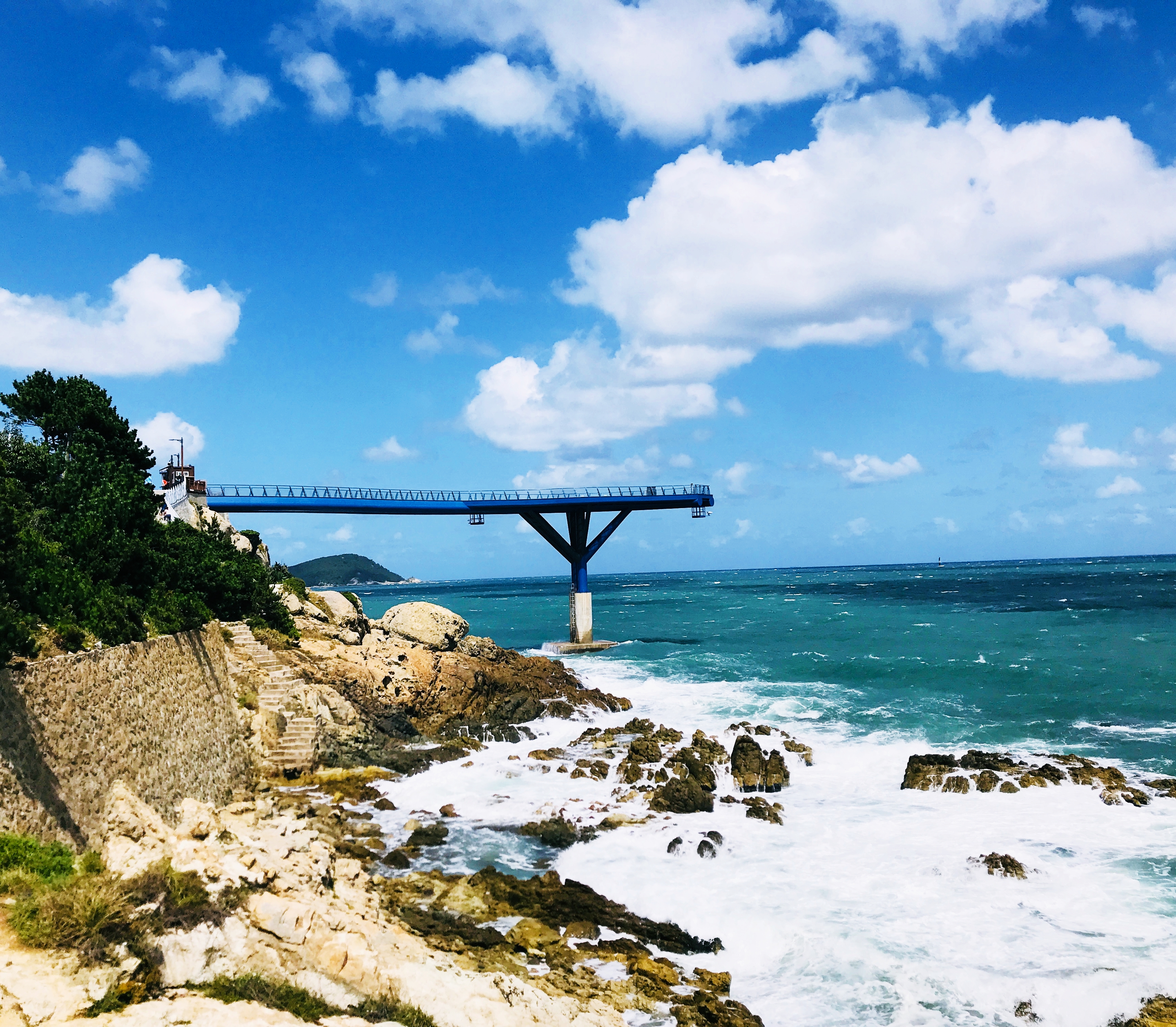 Schedule
---
Depart from Exit number 3 of Seomyun subway station / 08:30 AM
Depart from Exit number 3 of Busan subway station / 08:50 AM
Depart from Exit number 3 of Nampo subway station / 09:00 AM
Select the departure location(Seomyeon subway station exit 3, Busan subway station exit 3, Nampo subway station exit 3)

Please arrive at the designated location at least 10 minutes before the departure time 。

Please have your ticket, either printed copy or screenshot on your mobile phone, ready to be checked before we depart。

There is no assigned seating, so you may choose your preferred seat.

Bringing your own snacks is permitted, however, please keep the area around your seat clean。

Drinking alcohol, smoking cigarette, and being overly loud noise is prohibited

---
Skywalk and Marine Cable Car in Songdo Beach / 09:10 AM
Songdo beach was open for the public in 1913 and it was the first official beach in Korea. In June, 2016, the construction of the skywalk was completed measuring at the length of 365 meters, which is the longest distance among the three different skywalks in Busan. In addition, the original 420-meters marine cable car built in 1964 was re-constructed in 2017, which runs for 1.62 killometres。

Cable Car Fare: round-trip only (Discounted Price)




*General Compartment:12,000 won (Original Price 15,000 won) / Adult (Over 13 years old)




8,000 won (Original Price 11,000 won) / Child (36 months old ~13 years old)




**Crystal Compartment:17,000 won (Original Price 20,000 won) / Adult (Over 13 years Old)




12,000 won (Original Price 15,000 won) / Child (36 months old~13 years old)

Note: In case of strong wind, the cable car will not be in service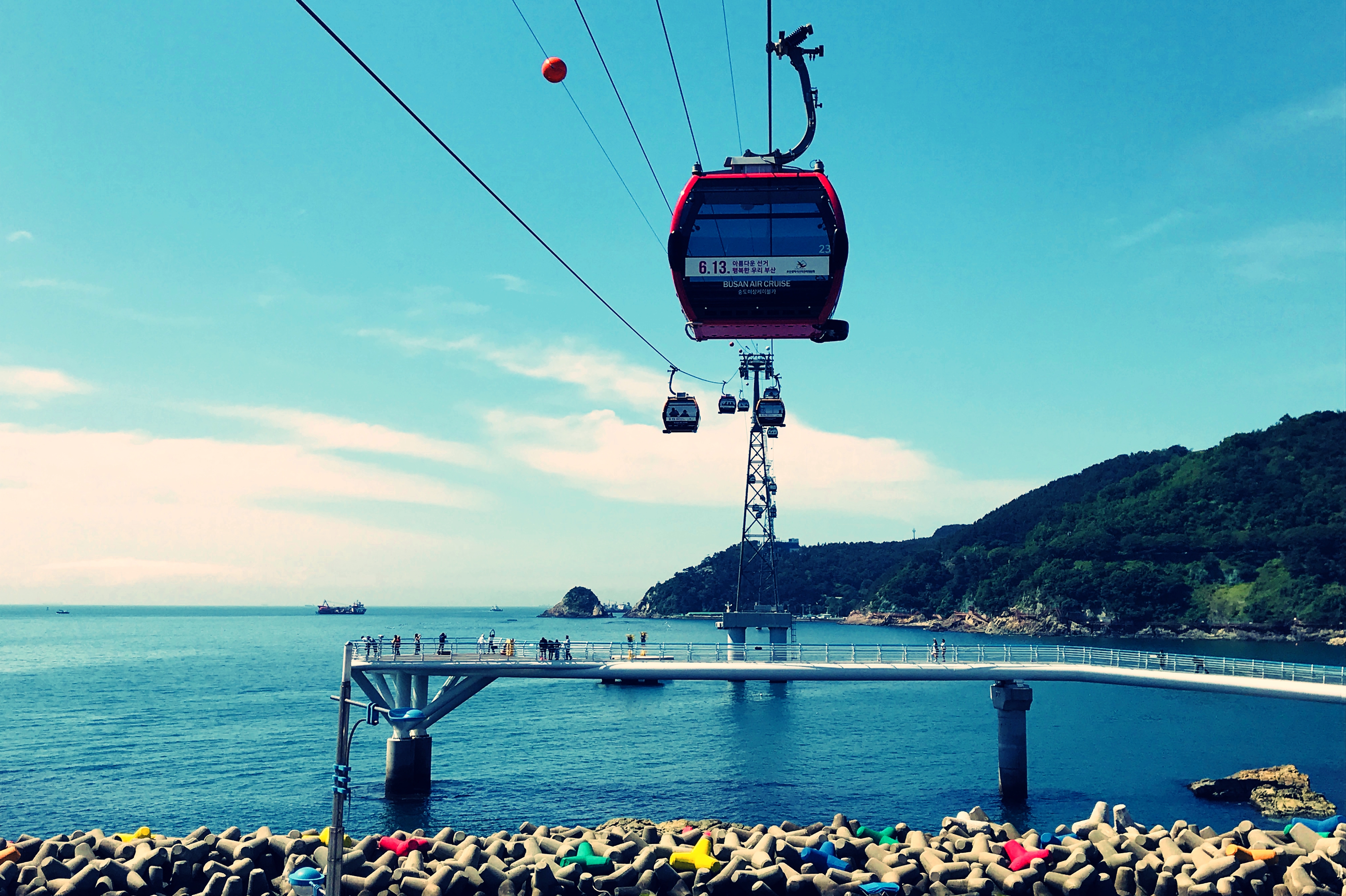 ---
Gamcheon Cultural Village / 10:40 AM
After the Korean War broke out in 1950, refugees from all across the country flocked to Busan. They finally ended up residing in Gamcheon, where houses were built upon a coastal mountain. This area is nicknamed the "Machu Picchu' of Busan because of it's view of the colorful roofs of its terrace homes. Another attraction for visiting this area is the murals and artwork, which line the alley ways and streets.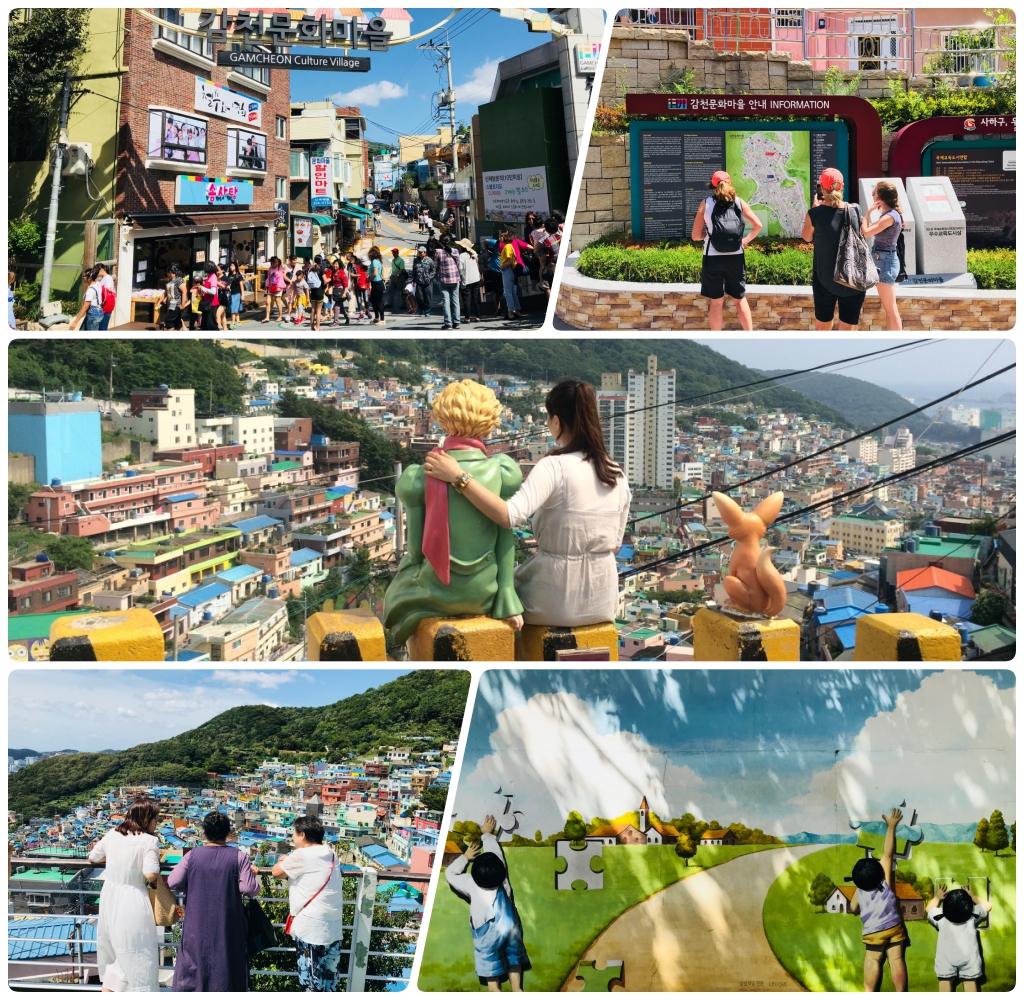 ---
Lunch / 12:30 PM
A restaurant called " Ssangdoongi Dwaeji Gukbap (Twin Pork Soup Rice)"

Pork soup, one of the signature dishes in Busan, is now becoming popular internationally. This soup is served in a small individual hotpot with side dishes, including: chopped chives, kimch, pickled onions, salted shrimp fish sauce, and chili paste.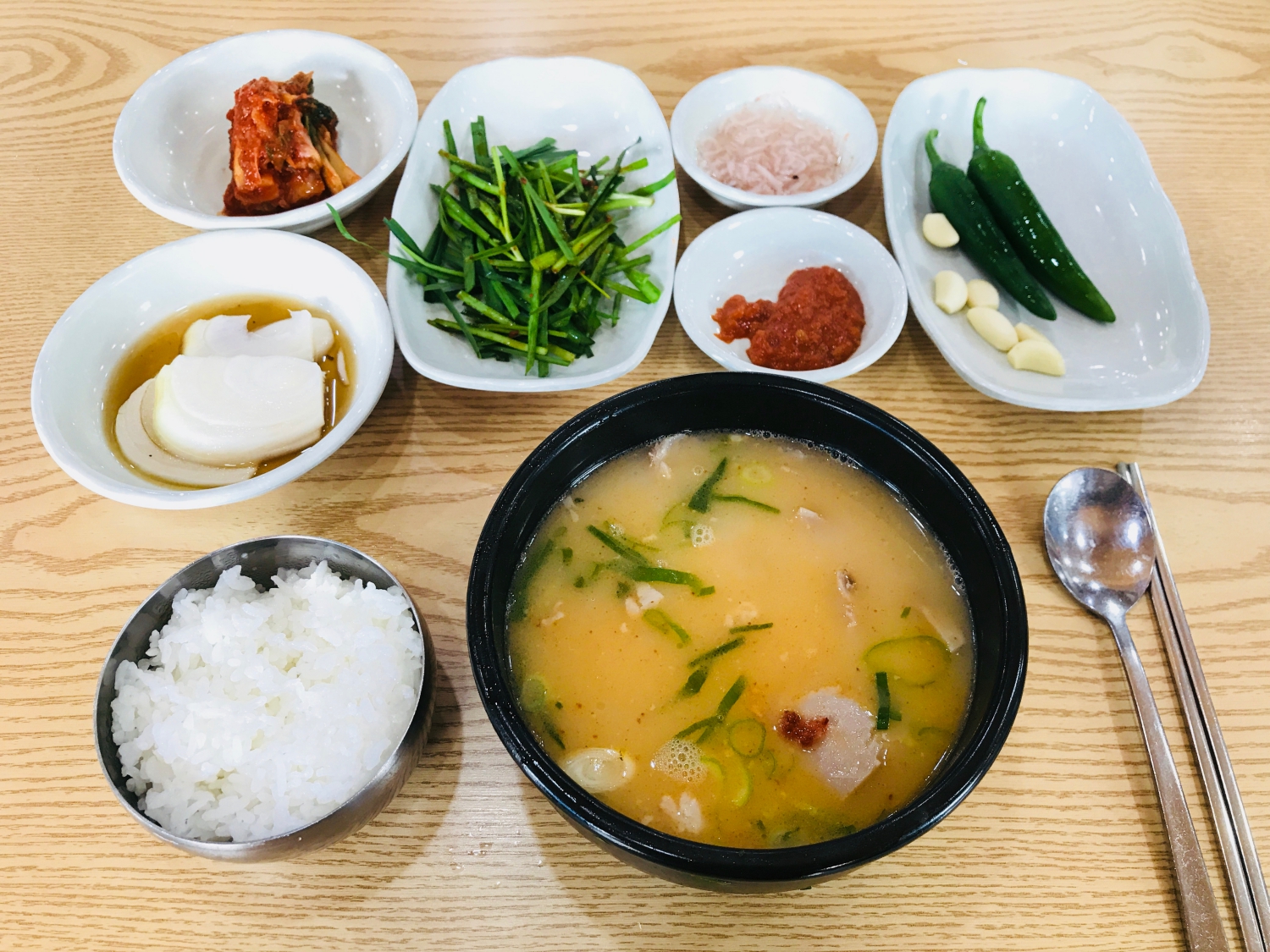 ---
Orukdo Skywalk / 13:30 PM
The Skywalk is a 15-meter transparent glass floor bridge in a horse-shoe shape, which is located on the border between the East and South seas. The meaning of "Oryukdo Skywalk" is "walking over the sky" as it is positioned on the 35-meter-high coastal cliff. When it is sunny, you will be able to see a Japanese Island called Daemado。

Note: in the case of rain or strong wind, the skywalk will not be open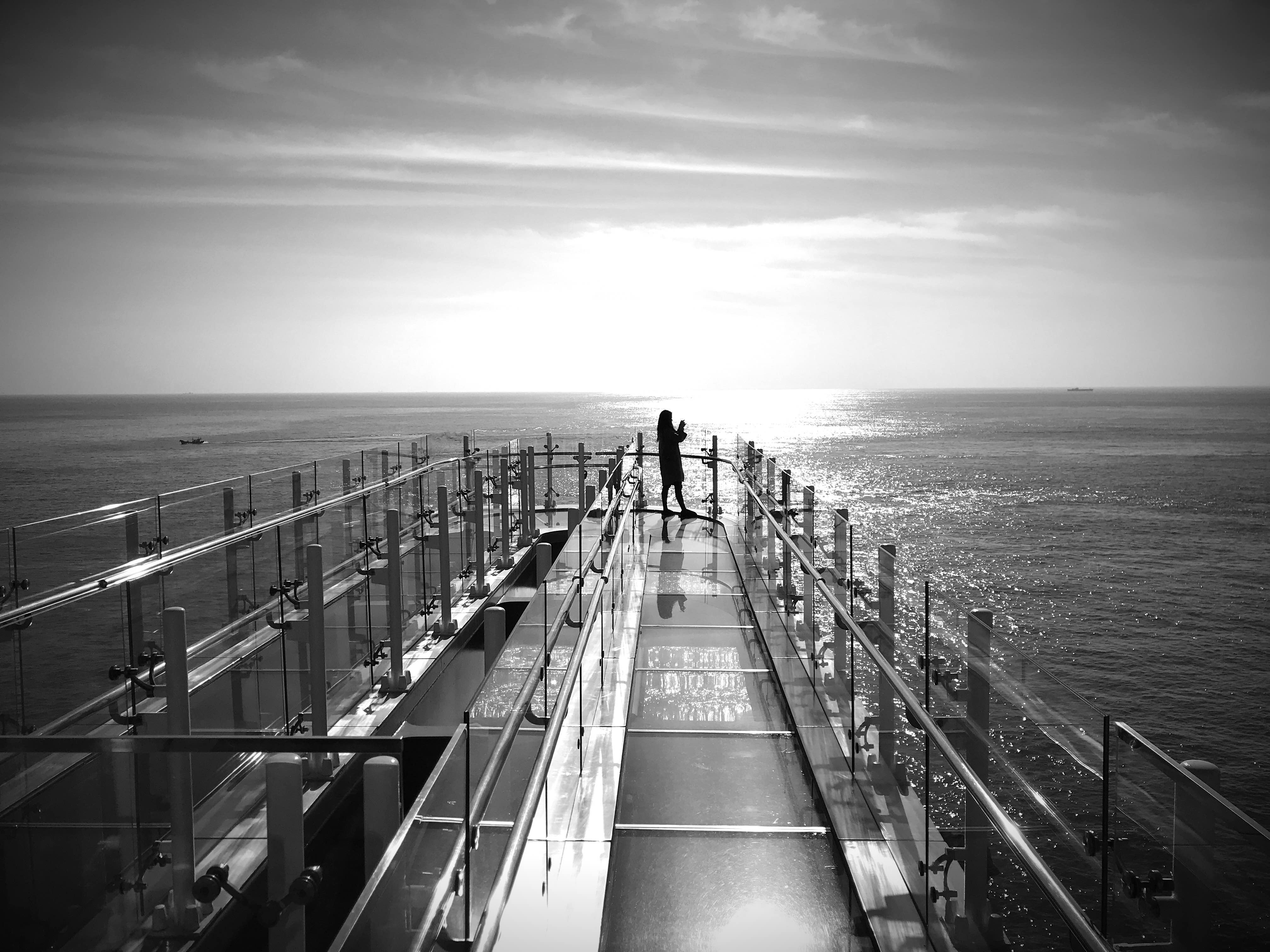 ---
Cheongsapo Skywalk / 15:00 PM
Cheongsapo Skywalk is loacted in Cheongsapo fishing village in Haeunae, Busan. This place is known for it's bequtiful panoramic view of the Cheongsapo shore line. it is especially popular to visit this location at sunrise. This skywalk is similar in shape to a blue dragon and is 72.5 meters in length 。
---
Haedong Yonggungsa / 15:50 PM
Haedong Yonggungsa, is a temple built in 1376 by Buddhist monk, Naong, during the Goryeo Dynasty. This temple is located on the north-eastern coast of Busan. This is a rare find for a temple as most temples are placed on mountains and require hiking. The temple was originally called "Bomunsa", and it was severely damaged during the invasion of Japan in 1690s. In 1974, the reconstruction of the temple was completed, and re-named as "Headong Yonggungsa ( the Dragon Palace )" since a monk, named Jungam, saw the Guanyin Bodhisattva ascend into the sky with riding on the back of a dragon in her dream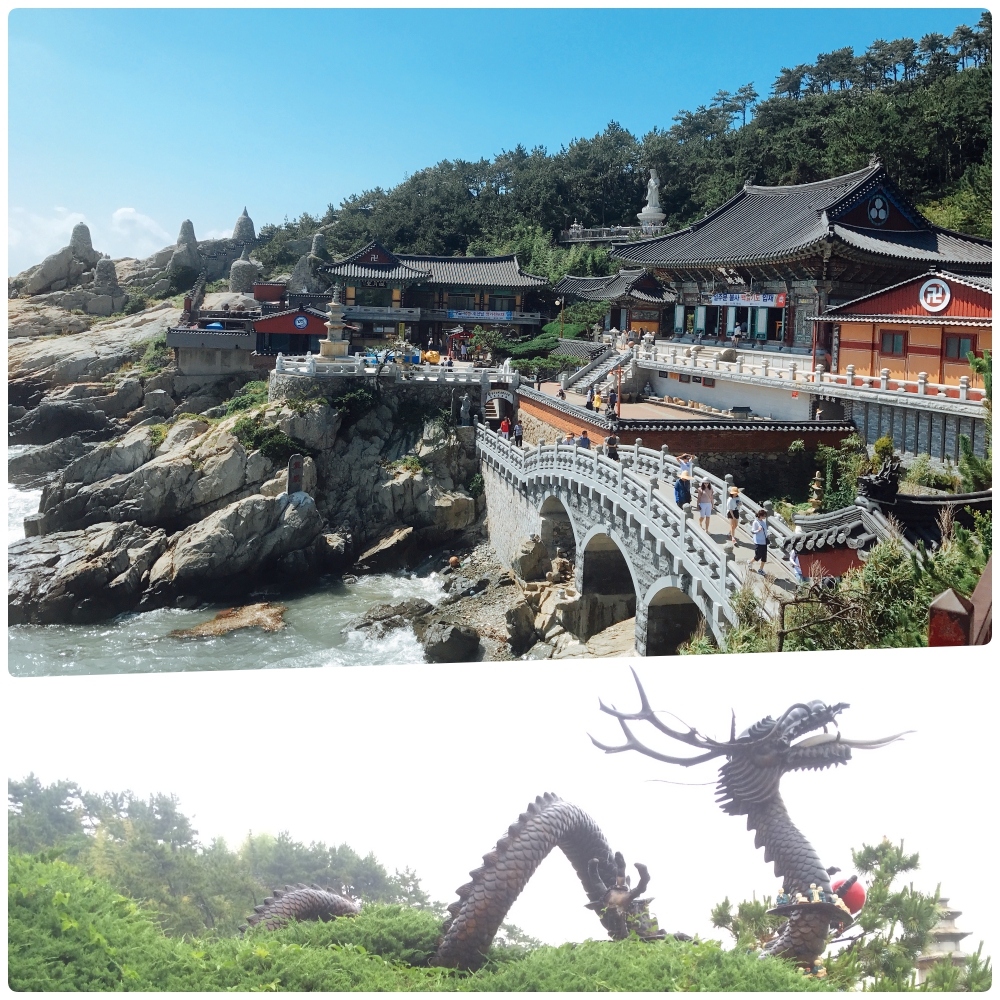 ---
End of the tour
Nampo Station

Busan Station

Seomyeon Station
---
Included / Not Included
Included:bus fare / licensed bus drivers,English speaking tour guide,bus insurance,tolls,parking fees, lunch (Pork Soup)

Not Included : private travel insurance, private consumption such as souvenir and food
---
Vehicles: 10 seater minibus / 25 seater midibus / 45 seater large-size bus
Note:The type of vehicle may be changed depending on the number of attendees on the day of departure.

。
---
Additional Information
There will be no charge applied to children under the age of 36 months (no car seat will be provided)。

There is no assigned seating, so you may choose your preferred seat, other then the first row of seat which is reserved for the tour guides

。

Drinking alcohol, smoking cigarette, and being overly loud noise is prohibited

。

Bringing your own snacks is permitted, however, please keep the area around your seat clean

。

Please switch your mobile phone to silent mode, and speak quietly should you need to answer your phone.

Please be aware that there is heavier traffic on weekends, which means that tours may take longer to complete than they typically would on a weekday。

Please contact our English speaking tour guide if you require any aid in finding the meet up location.

Guardian are responsible for their child's safety, and ensuring that their behavior does not disturb others 。

The tour will continue as usual even in the case of inclement weather。

The minimum number of attendees for a tour is 2. if this number is not met then the tour will be cancelled with full refunds 。

We reserve the right to change or cancel the itinerary due to weather conditions (e.g. typhoon), political conditions and other factors beyond our control without consulting the participants.
---
Terms & Conditions。
Full refunds will be issued for cancellations that are made at least 7 business days prior to the tours



Full refunds will be issued for cancellations

due to weather conditions (e.g. typhoon), political conditions and other factors beyond our control without consulting the participants.
---
EasyTour Customer Service
You can contact us by mobile, email, and SNS。

Whatsapp: +82 10 2988 5737
Line: easytourbusan
WeChat: easytourbusan
Kakao Talk: easytourbusan
E mail: easytourbusan@gmail.com
Customer comments
| Author/Date | Rating | Comment |
| --- | --- | --- |